IMU-3C
3 Channel Real Time Seismic Data LoggerSupports Multiple Power Supply and Data Transmission Options
Tags:
3 Channel Real Time Seismic Data Logger, Wireless Seismic Geophones, Geophones, Geophone Element, Three-Component Geophones,3c Geophone, Low-Cost Seismic Acquisition, Seismic Acquisition Equipment, Supplier of Seismic Monitoring Equipment, Data Acquisition Equipment
3 Channel Real-Time Seismic Data Logger by SmartSolo Inc. is a groundbreaking solution for efficient and accurate seismic data collection. Designed to enhance your geophysical surveys, this cutting-edge device combines advanced technology with wireless capabilities, revolutionizing the way you acquire and analyze seismic data.
Equipped with wireless seismic geophones, the 3 Channel Real-Time Seismic Data Logger offers unparalleled convenience and flexibility. Gone are the days of dealing with cumbersome cables and tangled wires. With this logger, you can effortlessly deploy geophones across your survey area, eliminating the hassle of complex wiring setups.
The geophones utilized in this system are built with precision and reliability in mind. Each geophone element is meticulously crafted to detect even the slightest ground vibrations with exceptional sensitivity. By capturing accurate seismic wave data, these geophones play a pivotal role in providing you with a comprehensive understanding of the subsurface.
The 3 Channel Real-Time Seismic Data Logger empowers you to collect and monitor seismic data in real time. With its advanced technology, you can observe and analyze seismic events as they occur, enabling you to make informed decisions on the spot. This real-time capability not only improves the efficiency of your surveys but also enhances your ability to adapt and optimize data collection strategies.
Furthermore, the logger's user-friendly interface and intuitive controls make it accessible to both seasoned professionals and newcomers to the field. Its compact and rugged design ensures durability, allowing you to confidently deploy the device in various terrains and weather conditions.
With SmartSolo Inc.'s 3 Channel Real-Time Seismic Data Logger, you can streamline your seismic data acquisition process, saving time and resources. Say goodbye to tedious cable connections and hello to the convenience of wireless geophones. Enhance the quality and efficiency of your geophysical surveys with this state-of-the-art solution, and unlock new insights into the Earth's subsurface.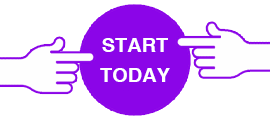 Main Features
New Generation 3-Component intelligentmonitoring unit
High resolution data with up to 0.25mssampling and 32-bit delta-sigma ADC
Externally connected with varioussensors
Built-in GNSS module, support internal andexternal GNSS antenna
Built-in 4G module (support SIM card replacement), achieve real-time datatransmission, parameter configuring
Support internal and external powersupply
Dual-LED indicator, indicates the acquisitionand data transmission status ofdevice
SmartSolo®IMU Peripherals
Single-port adapter chargingSingle-port charging equipmentLow cost and fast charging solutionSingle-port USB data download cableDownload speed reach 20MB/S
Size and Weight
136mm*120.7mm*88mm (w/o external 4G antenna)
Operating Life@25°C
60h 4G real-time transmission working mode@2ms
25 days working offline@2ms
External Power supply
7~ 15V DC (single supply)
Acquisition Performance 5Hz
Natural Frequency : 5Hz
Distortion : < 0.15%@12 Hz 0.7 in/s Measured at peak-to-peak velocity, 0°~ 10°vertical angle 0°~ 3°horizontal angle
Damping : 0.6
Sensitivity : 80 V/m/s (2.03 V/in/s)
Remark : All parameters are specified at +22°C in the vertical position for vertical geophone and horizontal position for horizontal geophone unless otherwise stated
Acquisition Performance 2Hz
Natural Frequency : 2Hz
Distortion : ≤ 0.30% 0.7 in/s Measured at peak-to-peak velocity
Damping : 0.7
Sensitivity : 260 V/m/s (2.0 V/in/s)
Remark : All parameters are specified at +20°C in the vertical position for vertical geophone and horizontal position for horizontal geophone unless otherwise stated.
Physical Specs
Seismic data channel(s) : 3
ADC resolution : 32 bits
Sample intervals : 0.25, 0.5, 1, 2, 4, 8, 10, 20 milliseconds
Preamplifier gain : 0dB to 36 dB in 6 dB steps
Anti-alias filter : 206.5 Hz @ 2ms (82.6% of Nyquist)Selectable - Linear Phase or Minimum Phase
DC blocking filter : 1Hz to 10Hz, 1Hz increments or DC Removed
Operating temperature : -40°C ~ +70°C
Waterproof : IP68
GNSS mode : Support GPS, BEIDOU, GLONASS, single or double mode operation
Charging Temperature Range : +3°C ~ +45°C
Channel Performance
Maximum Input Signal : ±2.5Vpeak @ Gain 0dB
Equivalent Input Noise : 0.18μV @ 2ms Gain 18dB
Total Harmonic Distortion : <0.0002% @ Gain 0dB
Common Mode Rejection : ≥100dB
Gain Accuracy : <1%
GPS Time Standard : 1ppm
Timing Accuracy : ±10μs, GPS Disciplined
Cross Feed : < -110dB
System Dynamic Range : 145dB
Frequency Response : 0 ~ 1652Hz
Wireless Communication : Bluetooth Low Energy
Remark : All parameters are specified at 2ms sample interval, 31.25 Hz, 25°C, unless otherwise indicated
4G IoT Frequency Band
Performance : LTE CAT4 3GPP R11(Type 4: 150Mbps Upper peak/50Mbps Lower peak)
Frequency band : LTE-FDD: B1/B2/B3/B4/B5/B7/B8/B12/B13/B18/B19/B20/B25/B26/B28LTE-TDD: B38/B39/B40/B41UMTS: B1/B2/B4/B5/B6/B8/B19GSM: B2/B3/B5/B8
●Seismic Surveys: The 3 Channel Real-Time Seismic Data Logger excels in seismic surveys, enabling geophysicists to collect high-quality data for subsurface imaging and analysis. It captures precise seismic wave measurements in real-time, providing valuable insights into the Earth's subsurface structures, such as sedimentary layers, faults, and reservoirs. This data is vital for oil and gas exploration, mining operations, and geotechnical investigations.
●Environmental Monitoring: This data logger is also well-suited for environmental monitoring projects. It can detect and record ground vibrations caused by various sources, including construction activities, traffic, or natural events like earthquakes. By monitoring and analyzing these vibrations, researchers can assess the impact on ecosystems, infrastructure, and human settlements, aiding in the development of effective mitigation strategies and early warning systems.
●Geohazard Assessment: The 3 Channel Real-Time Seismic Data Logger plays a crucial role in geohazard assessment, including monitoring of landslides, rockfalls, and subsidence. By continuously recording ground vibrations, it helps detect precursors to such events and provides critical data for hazard mapping, risk assessment, and emergency response planning.
●Earthquake Studies: Earthquake seismology heavily relies on precise seismic data, and this data logger is a valuable tool in earthquake studies. It aids in the monitoring and analysis of seismic activity, enabling seismologists to better understand earthquake behavior, magnitude, and propagation patterns. The real-time capabilities of the logger facilitate prompt response and decision-making during seismic events.
●Research and Development: The 3 Channel Real-Time Seismic Data Logger serves as an essential instrument for researchers and scientists in the field of geophysics. Its versatility allows for customized applications and experimentation in areas such as subsurface imaging, crustal dynamics, seismic tomography, and geothermal studies. The device's reliability and accuracy contribute to the advancement of knowledge and the development of innovative seismic data analysis techniques.
---
Invest in the future of seismic data collection with SmartSolo Inc.'s 3 Channel Real-Time Seismic Data Logger. Experience the power of wireless technology combined with high-performance geophones and elevate your geophysical studies to new heights.