UPDATE
April 03, 2023
SmartSolo – The Most Rugged and Reliable Node
SmartSolo is the World's first smart, rugged, and most reliable nodal system ever – period.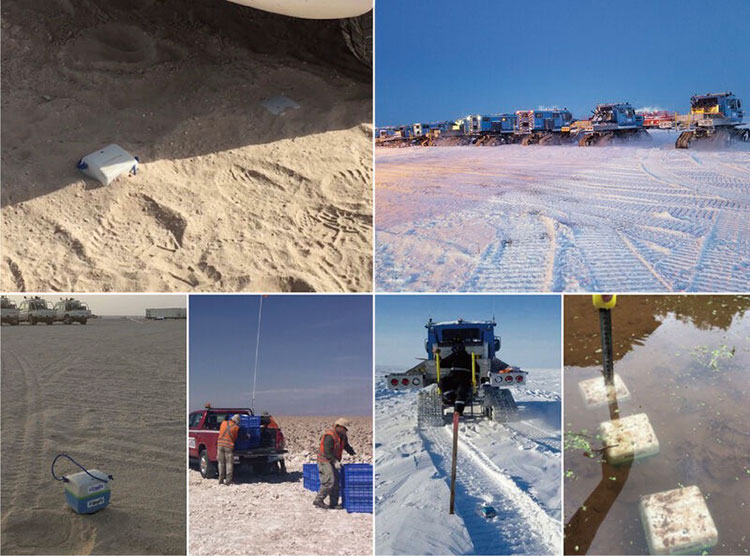 SmartSolo is the World's first smart, rugged, and most reliable nodal system ever – period. With over 99% data recovery rate from high-channel count SmartSolo nodal seismic surveys, the SmartSolo nodes have a proven track record of reliability and durability under harsh environments.
In 24-hour recording mode, the SmartSolo battery can last up to 35 days even in a -30℃ environment. The SmartSolo node can be programmed for segmented 12-hour recording mode extending the battery life to up to 70 days.
The light-weight SmartSolo nodes are easy to carry and are simple to deploy requiring no skilled labor. The small size and light weight of the nodes drastically reduces labor costs and improves operational efficiency and improves HSE.
With a fast download speed of 20 Mb/sec/node and a modular design where the battery and the recording parts are separated, the node can be quickly sent back to the field by attaching a previously charged battery thus reducing the turn-around time.
It is worth mentioning that the SmartSolo series of smart seismic sensors are thoroughly tested for durability and ruggedness before leaving the factory. The IGU-16 single-component intelligent seismic sensor has been put through grueling tests to check the ruggedness of the nodes. In one case a heavy truck was driven over the nodes to mimic seismic acquisition conditions. In another test, a vibrator truck put its plate on top of the node and vibrated a typical sweep. In both cases, the nodes were still working and had survived the abuse.
With the best-in-class 24-hour online customer service, the SmartSolo nodes take the worry out of a client's seismic acquisition projects. With support centers located around the World, SmartSolo nodal system has become the nodal system of choice for Oil and Gas, Geothermal, Engineering, Environmental, and Mining surveys.